Introducing Revelation crochet along for 2023.
Below you will find all the information you need to plan for and join us in this year's project.
Please read all the information carefully.
For a translated version of this introduction please scroll down to Terminology and Languages and click on your prefered language.
The cal will run for 8 weeks starting Friday 22nd September 2023, with the final part on Friday 10th November 2023
I often have revelations as I am designing, whether it be guidance from my "crochet angels" as I call it, or an AH HA moment when something suddenly comes together.
Over the many years I have been designing, I constantly come across people who are new to crochet or have a very limited experience.
The revelations I love the most are from the people who say "But I don't know how", or "But I could never do that" and then suddenly they realise they can and they are so pleased with themselves and so proud of the amazing pieces of work they produce.
So, whether it is a realisation or a revelation, you can always do anything you WANT to do.

Revelation
is a square blanket, made in the round.
A few rounds of the corners are made separately, before moving on to work around the entire piece.
Most of the stitches are quite simple, it is the way they are put together that forms a fabulous texture throughout the design.
The finished sizes are below along with the approximate amounts of yarn needed both for a Baby size blanket and a Full size blanket.
As with all of my Crochet A Longs this is a free pattern and will remain free.
Should you wish to support me as a designer you can use the partner links at the bottom of any page to purchase yarn giving me a small commission.
Or you can make a donation at any time by using the make a donation button at the top of the Free Patterns area in your members dashboard.
Thank you xx

Legal – Respectful bit……
Copyright: © Helen Shrimpton, 2023.  All rights reserved. This beautiful new CAL, crochet a-long, will be hosted in the Facebook group Helen's Hookaholics.
♥ Please remember this is my design and I have spent thousands of hours working to bring you this free pattern and all the support that goes with it. My testers and translators have also spent hundreds of hours making sure this pattern is everything you have come to expect.
♥ Each part of the CAL will be available here on my website, with links in the Facebook group.
♥ The pattern is exclusively for members of my Facebook group and website members, it is covered by copyright law. Any translations are only with permission from me, sharing any part of this pattern/cal is not allowed. You may not copy, share or publish any part of this pattern or my photographs in any format.
♥ Please make sure you ask permission from me, should you wish to host any other group to make this cal, either online or in person, this will not be allowed until after the CAL has finished.
♥ You may share a link to www.crystalsandcrochet.com or to the Facebook group with anyone.
♥ You may do whatever you like with your finished item….sell it, save it, gift it, hang it from the local flag pole!!
♥ You may share a link to my website or Ravelry store with anyone, you may print the PDF for your own use, but please do not alter, change or share in any way.
♥ Please love and respect me, as I love and respect you. ♥

PDF Downloads and Video tutorials
♥ Each week you will find the pdf to download from my website, there will be links posted in the Facebook group Helen's Hookaholics.
You will need to become a member of my website, either free or monthly, as every pattern will be available to download from the free patterns section in your dashboard, you can come back to it as many times as you like.
At the top of the pattern page – click on Access Patterns or sign in if you are a member. This will take you to the Free patterns section.
Click on the picture of the part you want to download.
Choose your option/language.
The pdf will then open for you to download
Links for the video tutorials will be found on the page for each part of the Crochet A Long as it is published.
I appreciate any of you who use the YouTube tutorials both liking and subscribing to my YouTube channel as this supports me as a designer.

Terminology and Languages
♥ There will be a choice of US terms and UK terms in both photo tutorial and written only pattern and, also full video tutorial support in US terms.
Revelation has been translated by an amazing team, to help people from all over the world to join together to create this beautiful blanket.
This introduction has also been translated to help everyone understand how to enjoy this Crochet A-Long.
Click to download pdf in your chosen language.
Introducing Revelation Danish     Anja Hoberg – Tina Risager Holst.
Introducing Revelation Dutch   Simone Ypkemeule.
Introducing Revelation French  Marie Tremblay – Valerie Favreau – Marie Eve Lamotte Poncet.
Introducing Revelation German Monika Llau  – Dania Olsen – Silke Karp – Dieuwke Duk.
Introducing Revelation Italian   Olga Selis – Silvana Albanese Tabacchi
Introducing Revelation Spanish  Elizabeth Pintado, Lynda Hernández,Teresa Sánchez, Julia Veloso Pazols
♥ Thank you so much for your time and hard work to enable so many people from all around the world to join us in this CAL.

How much yarn will you need?
There will be two yarn packs available, please see details below.
Each of the yarn packs has plenty of yarn to make the colourway to the finished size using the hook size recommended.
However, we all have slightly different tension so I do recommend making a very small test square just to make sure that you will achieve the recommended results and have plenty of yarn.
To make a test square and check your tension, and to see which hook size works best for you, please see this tutorial Tension and Gauge.
I always encourage you to create your own colourway to personalise your blanket, either for you or the lucky person who receives it as a gift.
There is a colouring sheet to download a little further down.
The total amount of yarn needed allowing for colour changes is:
Naturals Cotton Bamboo – approx. 4250 metres – 4648 yards – 3.5mm hook. Finished size: 142 cm / 56 inches. (Similar to 4-ply whirls/twirls)
Normal Double Knit yarn – #3 weight – 8-ply – approx. 4720 metres – 5152 yards – 4mm G hook – Finished size 152.5 cm / 60 inches.
Aran – Worsted – #4 weight – 10-ply – approx. 6167 metres – 6745 yards – 5 mm H hook. Finished size 176.5 cm / 69 ½ inches.
How much yarn you need depends on how many colours you chose to use. Please see the details of the yarn packs below to give you an idea.

Yarn Packs
Revelation Special Dk
3 x Turquoise
3 x Cloud Blue
2 x Saffron
2 x Pomegranate
2 x Wisteria
2 x Spring Green
2 x Candyfloss
Hook size – 4mm G
Finished size – 60 inches / 152.5 cm
Revelation Naturals
4 x Chalk
4 x Silver
4 x Lilac
2 x Raisin
3 x Mulberry
This pack is currently out of stock.
I will update everyone in the Facebook group as soon as it is back in stock.
Hook size – 3.5mm E
Finished size – 56 inches / 142 cm
Special DK Substitute
Please note: This is a substitute yarn pack for the Bamboo & Naturals yarn pack which is currently unavailable.
4 x White – use in place of Chalk
4 x Silver – use in place of Silver
4 x Clematis – use in place of Lilac
2 x Grape – use in place of Raisin
3 x Burgundy – use in place of Mulberry
Hook size – 4mm G
Finished size – 60 inches / 152.5 cm

To help you to choose your own colours Raelene Berry has produced this fabulous colouring sheet for you.

I could not bring you any of my patterns without the help, love, support, and kindness of my amazing testing team.
Thank you to all of the testing team, I love you ladies.
Here are some of the beautiful examples made by my fabulous testing team along with links to their Ravelry project page to share with you the yarn and colours they used.
Revelation can be made as a baby blanket as shown below.

♥
Please remember all of my patterns are covered by copyright law and may not be copied or shared in any way. You may share a link to my website or Ravelry store with anyone, you may print the PDF for your own use, but please do not alter, change or share in any way.
♥ Please love and respect me, as I love and respect you. ♥
♥ The best way to be in the know with all I am up to, is to follow crystalsandcrochet on Facebook.
♥ If you need help and advice, the quickest way to find support is to join Helen's Hookaholics Facebook group. There you will find a very supportive group of likeminded people. It's also a great place to share your crystalsandcrochet makes, and see what others are making, and see what I am up to.
♥ If you are not a fan of Facebook you can always email me with any questions you may have by using the contact form here.
♥ Please feel free to sign up to my YouTube channel for lots of helpful video tutorials.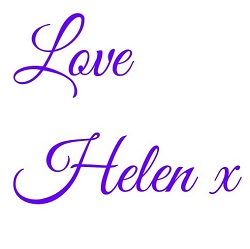 I look forward to us all joining together to make this beautiful blanket and I can't wait to see all the gorgeous colours you choose and your hooking progress.