It may be square, but I love the inner shapes of this design.
♥ To dream of places yet to see, to wonder how it all will be,
Life takes us in many directions, some planned, some unexpected.
Let your inner compass guide you on your journey,
to connect with others and join in harmony,
bringing more love into the world and all our lives. ♥
Again this was one of those designs that flowed from the heart, and is a mix of simple squares and more complex ones. And you guessed it… being one of my designs, there is lots of texture and interesting stitches.
As I was designing this blanket, I was thinking about my amazing trip, the wide open spaces, the alone time, and the opportunities I will have to meet with people I have only connected with through the internet. I know many people knock the internet, and Facebook, but it has given many of us the platform to meet with like minded people, people who share our passions in life, and without the internet I would never have been able to get my designs out there into the world…so three cheers for the wonderful world wide web. ♥
At first I wanted to keep a very simple colour pallet.
I used Stylecraft Special Aran with a 5.5mm hook.
The main colour is Parchment, with Burgundy, Raspberry, and Meadow.
Colours: Stylecraft Special Aran, 100g balls 196 metres/214 yards per ball,
with 5.5mm hook
C1 Parchment x 15,
C2 Burgundy x 7
C3 Raspberry x 5
C4 Meadow x 4
Total yarn required: 6076 Metres/6634 yards
Finished Size: 75 inches [6' 3"]/187.5cm
Yarn packs available from Wool Warehouse and  Deramores.
Stylecraft Special Aran is also available from Love Crochet
Wishful Thinking is available as a paid pdf download in 
US terms photo tutorial – written pattern – UK terms photo tutorial – written pattern
Please ensure you select the correct terms for your use.

Next, because I wanted to use up some of my stash, I decided to create an ugly blanket….
well I thought the colours were going to look horrid together…but I love it!
I used Stylecraft Special Double Knit with a 4mm hook.
The main colour is Denim, with Cream, Shrimp, Jaffa, Tomato, Boysenberry, and Kelly Green.
I feel this shows that any colours can look amazing together.
Colours: Stylecraft Special Double Knit, 100g balls 295 metres/322 yards per ball,
with 4mm hook.
C1 Denim x 5
C2 Cream x 2
C3 Shrimp x 2
C4 Jaffa x 2
C5 Tomato x 2
C6 Boysenberry x 2
C7 Kelly Green x 2
Total yarn: 5015 Metres/5474 yards
Finished Size: 55 inches [4'7"]/140cm
Yarn Packs are available from Wool Warehouse and Deramores 
Stylecraft Special Double knitting is also available from Love Crochet
♥ Here are some of the fabulous blankets made by my wonderful testers.
Firstly, Ineke's father works at the Delft factory, and is one of the very talented artists who paint the amazing designs. So as soon as Ineke saw the design she said, she knew it had to reflect Delft ware, and, she has so many photos to choose from, but this is a little collage of my favourites. And you can see how like the plates the large square is, and don't you just love the two little dutch girls! 🙂
As you can see Ineke switched her colours around, doing two of each square in each colour way.
Ineke used Saskia of the Wibra.
These are balls of 100 gr and approx 260 m /285 yards
11 x  White, 5 x Light bleu,  5 x Jeans bleu, and 3 x Dark bleu
Total yarn 6240 meters/  6824.147 yards.
4mm hook
Finished size of blanket approx 1.75 cm / 70 inch.
Here is a full list of Ineke's colours, and alternatives in a handy pdf.
Wishful Thinking Inekes Colours
I just adore the soft, misty look of the Stylecraft Batik that Pauline used.
Pauline used: Stylecraft Batik 50g balls 138m/151yards
Hook G 4mm
Colours: Storm 300g, Indigo 250g, Cherry 200g, Graphite 200g, and Heather 100g
Finished size 1.20m square.
Stylecraft Batik is available from Woolwarehouse, and Love Crochet

♥ Please remember all of my patterns are covered by copyright law and may not be copied or shared in any way. You may share a link to my website or Ravelry store with anyone, you may print the PDF for your own use, but please do not alter, change or share in any way.
♥ Please love and respect me, as I love and respect you. ♥
♥ The best way to be in the know with all I am up to, is to follow crystalsandcrochet on Facebook.
♥ If you need help and advice, the quickest way to find support is to join Helen's Hookaholics Facebook group. There you will find a very supportive group of likeminded people. It's also a great place to share your crystalsandcrochet makes, and see what others are making, and see what I am up to.
♥ If you are not a fan of Facebook you can always email me with any questions you may have by using the contact form here.
♥ Please feel free to sign up to my YouTube channel for lots of helpful video tutorials.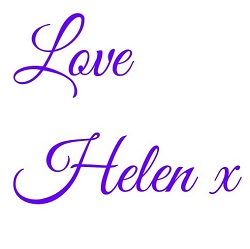 £6.00