Welcome to part 8 of Whispers from the Past.
This week we make our corner squares, Alana, and make the final joins.
Alana was the nickname my Uncle used to call my Mum, back in the 1940's and 50's.
Here is another photo of Mum…
but, when she was a teenager, in the 50's.
Everything was handmade in those days, and techniques, and crafts were passed from Mother to Daughter.
And it delights me to know that, though I have no children, I can still pass on the amazing skill of the women who came before me. ♥
Though this was a time of simplicity, it was also a time of great change.
This weeks square is again a simple twist on some basic stitches, and our two joining techniques are also basic joins.
I particularly like the flat surface slip stitch join, which gives a very neat, yet, effective join.
Many years ago, surface slip stitch was the only type of surface crochet I ever did…. boy how things have moved forward!


Whispers from the Past part 8 is available as
♥ US terms Photo Tutorial -US terms written pattern – Video tutorial US terms.
♥ UK terms Photo Tutorial.
♥ As a chart
And also in the following languages
♥ Afrikaans ♥ Danish – Dansk ♥ Dutch – Nederlands ♥ Finnish – Suomi ♥ French – Francais 
♥ German – Deutsche ♥ Greek – Ελληνικα ♥ Hebrew – עברית ♥ Korean – 한국어.  ♥ Norwegian – Norsk  
♥ Persian – فارسی ♥ Spanish – Español ♥ Swedish -Svenska
Please select your option, add to your basket and you will receive your download Free.

And another HUGE thank you to the awesome team of translators, from the CAL – Crochet A Long Facebook group, for the fantastic job they have done with all the translations. ♥
Make 4
Block all squares using same method as with Winnie's Flower square, start by pinning the centre square, then the mesh area, then the outer edge. Do not over stretch!
Approx.. size:
Double knit with 4mm hook – 9 inches/23cm – Aran with 5.5mm hook – 11 inches/28cm

♥ Please remember all of my patterns are covered by copyright law and may not be copied or shared in any way. You may share a link to my website or Ravelry store with anyone, you may print the PDF for your own use, but please do not alter, change or share in any way.
♥ Please love and respect me, as I love and respect you. ♥
♥ The best way to be in the know with all I am up to, is to follow crystalsandcrochet on Facebook.
♥ If you need help and advice, the quickest way to find support is to join Helen's Hookaholics Facebook group. There you will find a very supportive group of likeminded people. It's also a great place to share your crystalsandcrochet makes, and see what others are making, and see what I am up to.
♥ If you are not a fan of Facebook you can always email me with any questions you may have by using the contact form here.
♥ Please feel free to sign up to my YouTube channel for lots of helpful video tutorials.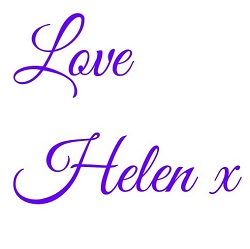 £0.00